Flood Control Channel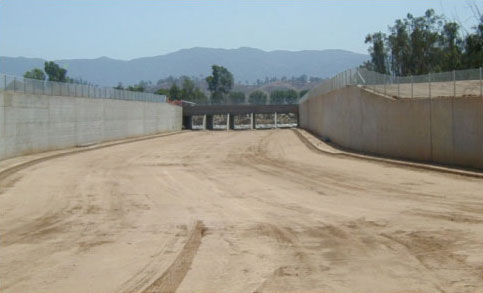 A flood control feature was required to replace a former natural drainage feature in a large commercial development. Portions of the channel transected a former quarry location, necessitating deep removals and the completion of a water diversion system during the construction period. The final flood control channel was over 3,000 feet long, with 20-foot high channel walls and over 100 feet of floor cross sections.
On a similar project conducted for the County or Orange RDMD, EEI investigated and mitigated a large solvent release that had leached from an adjacent facility into the flood control feature.