Serramonte Shopping Center Expansion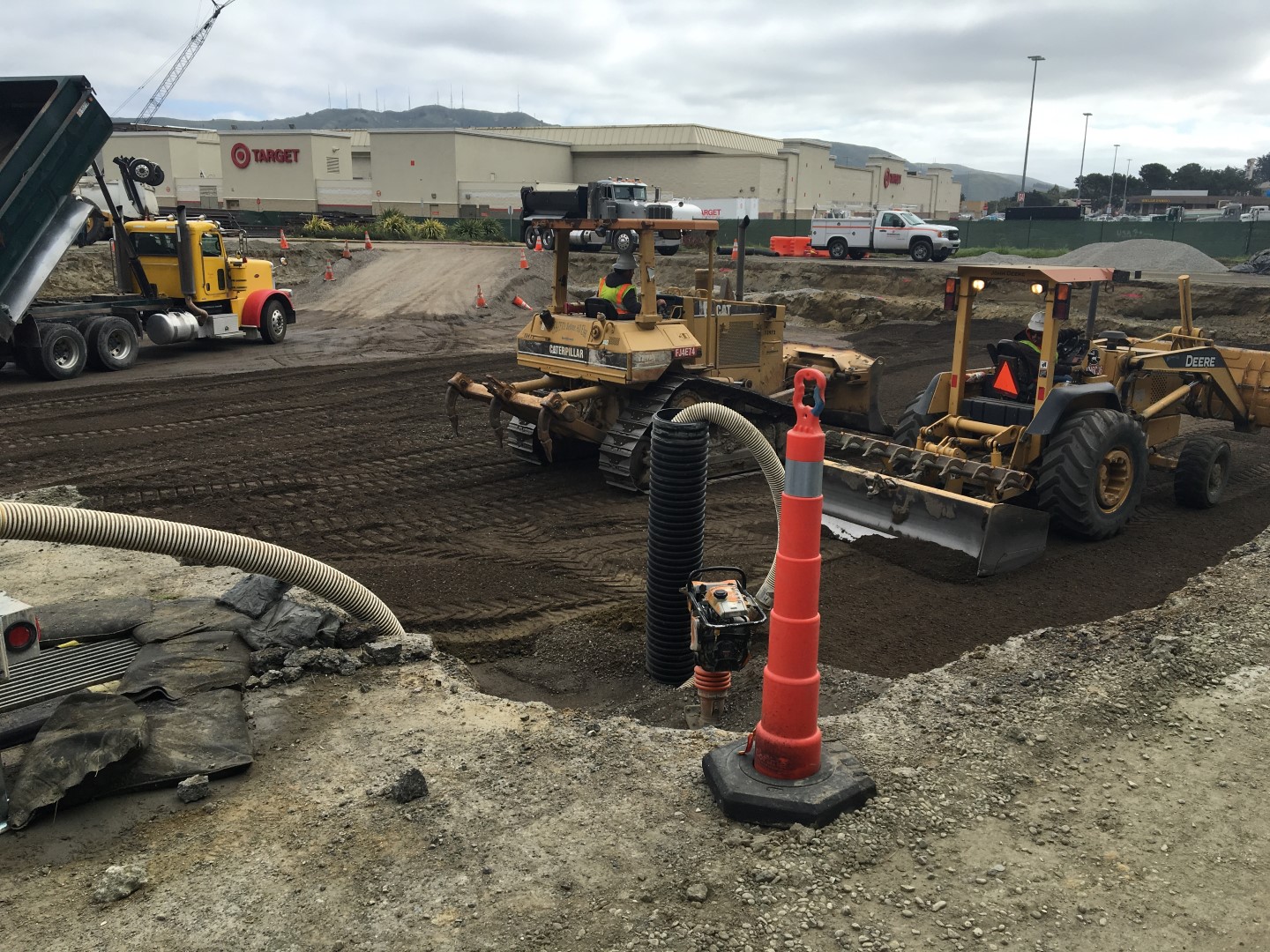 EEI is the providing the Geotechnical Testing & Observation for the Serramonte Shopping Center Expansion Project in Daly City, California. The expansion project will be constructed in five phases over the course of approximately ten years. At buildout, the shopping center would result in the addition of 328,600 sq. ft. of retail, entertainment and restaurant space, a 75,000 sq. ft. hotel, and a 65,000 sq. ft. medical building. Additionally, a 348,000 sq. ft. above-ground parking garage with 1,080 parking spaces would be constructed on the northwestern side of the shopping center.
The current phase includes a new 40,000 sq. ft. entertainment building for Dave & Buster's with 30,5000 sq. ft. of additional ancillary retail and retaurant use, and demolition of 22,000 sq. ft, for a net new total of 48,500 sq. ft. gross leasable area.